2018 Pris Black Marlin
Price on Black Marlin with Standard Equipment 239,000 €. without VAT.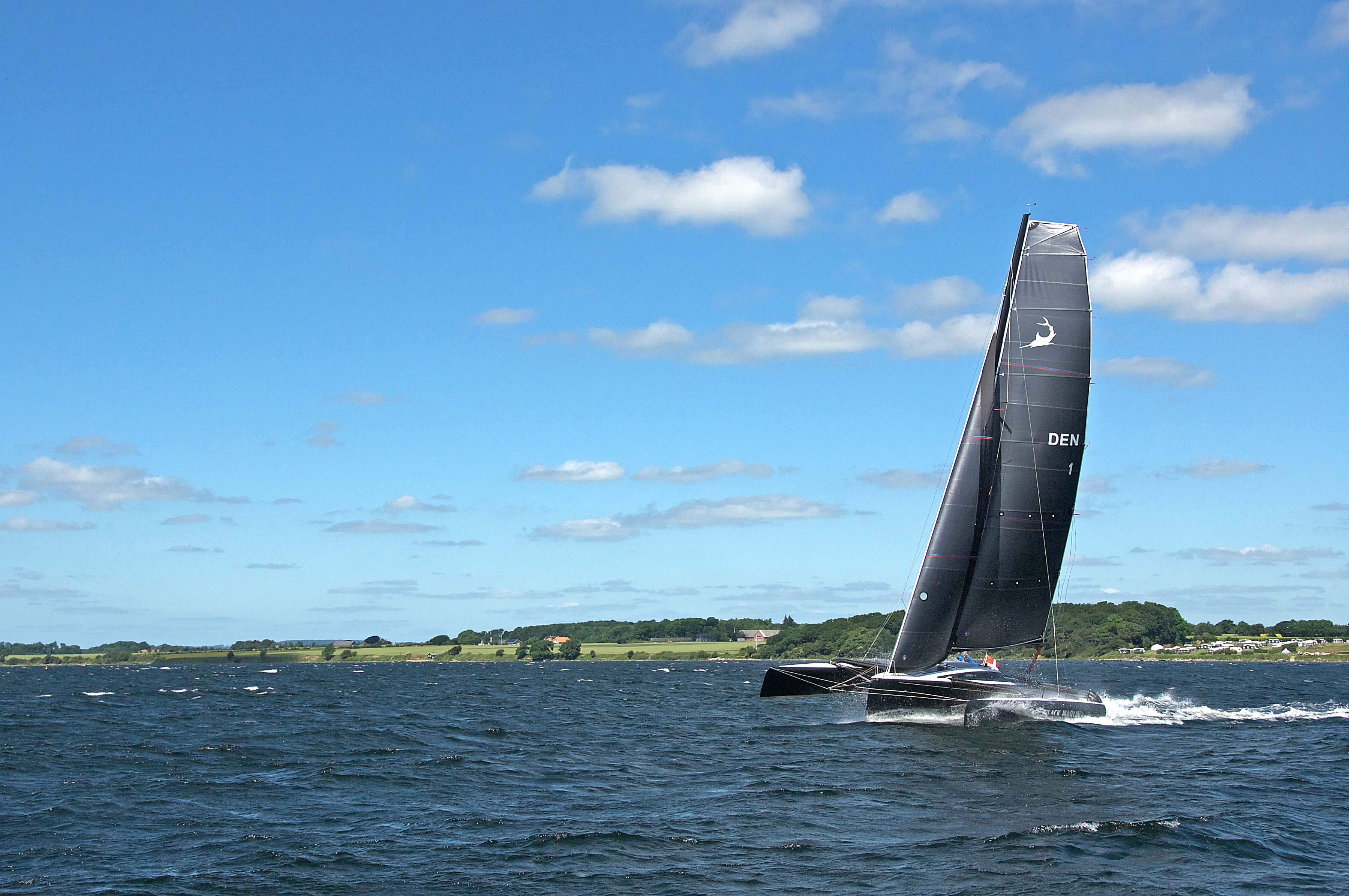 Full carbon fiber Trimaran
Accommodation in carbon fiber and western red cedar.
13.5 meter carbon fiber wing mast with one set of spreaders, and a boom in carbon fiber.
2.4 meter bowsprit in carbon fiber
UllmanSejl. big sail and breeding, in Fiberpath with taffeta on one side, in gray.
Mainsail with two reef.
A center rudder with kick-up.
centerboard with kick-up.
Torqeedo Cruise 4.0 with Tiller.
2 pcs. Power 26-104 High-performance Lithium Battery.
2 pcs. Charger Power 26-104
Spirit stove with double burner Dometic origo 4100
Pantry table with sink and fridgebox with compressor.
Electric toilet Dometic Masterflush MF 7200 with 41liter septic tank.
Mattresses with cotton fabric.
Taps in galley and toilet, with 97 liter tank
LED lights in the cabin.
LED lanterns red green and white.
Bathing ladder with three steps.
UV resistant black trampoliner.
2 pcs. Antal Two speet self-tailing winches XT40 R
Self tacking jib.
Halyard back to cockpit.
Bartels furling system.
Mainsailsheet blocksystem 1: 9 with low gear 1.45
Swing Wing folding system.
Skylight on the hull side and in the forward cabin and Skylight in each flow.
Sheets and halyards to jib and mainsail.
Bartels furler for the jib with endless rope.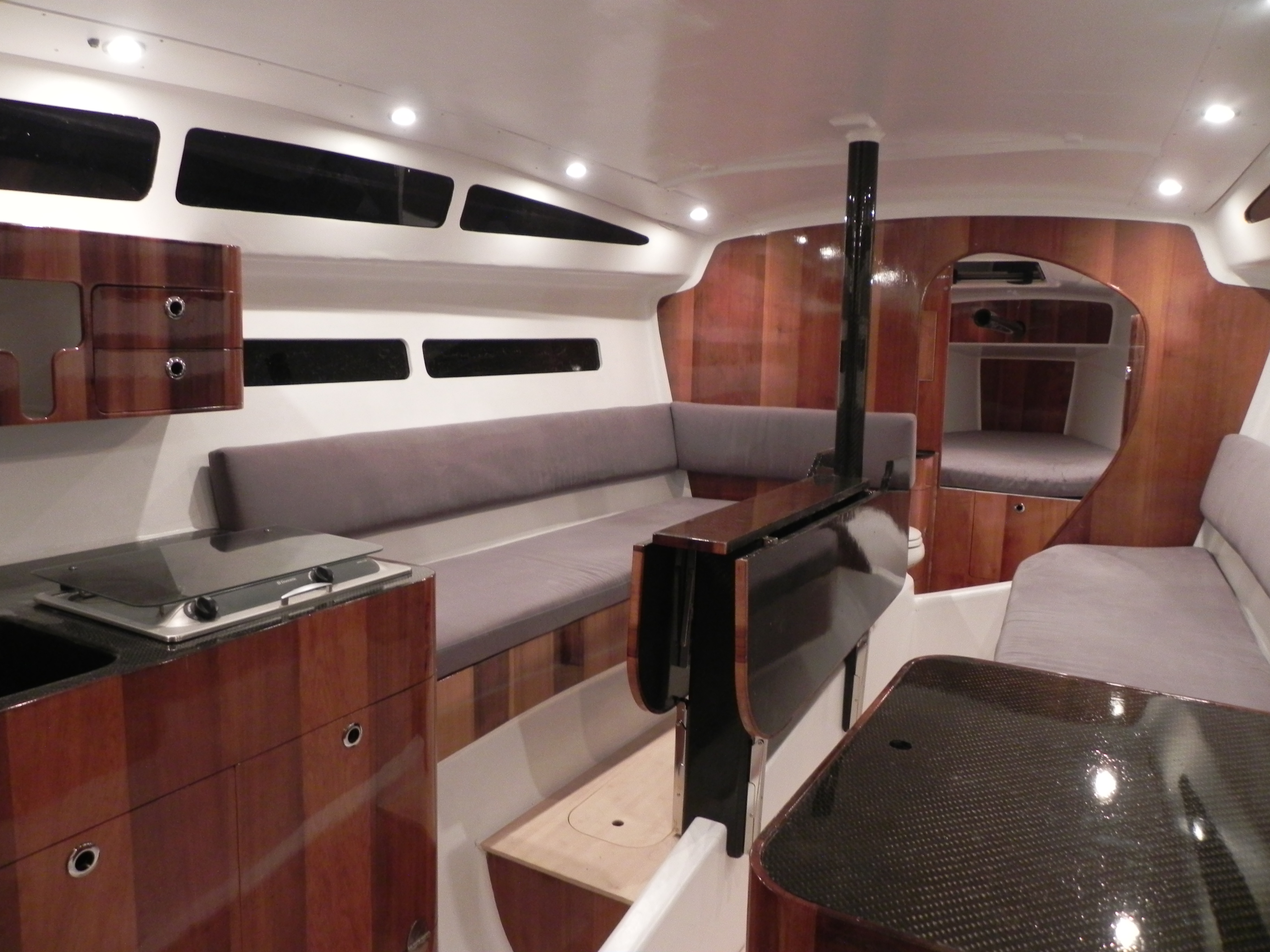 Extra equipment, all prices are without VAT.

15 meter carbon wingmast, with two sets of spreaders. Extra. 3.250 €
Two rudder Extra. 3.010 €
Extra large Touring centerboard. Extra. 740 €
racing sail to 15 meter mast, Mainsail and jib,
in Fiberpath with taffeta on one side, Black. Extra. 1.950 €
Bartels Genakker / code-0 roll. 940 €
Two extra self-tailing winches Antal XT 16.2 R. 935 €
Windows in hullside. 1.140 €
Carbon fiber table in the cabin, can also be used in the cockpit. 2.020 €
Oven Dometic origo 6000. 1.140 €
Sprayhood. 2.180 €
Teak on cockpit floor. 3.150 €
Galvanized Trailer 2200 kg specially built for the trimaran. 7.550 €
Solar cell on solar day, including Solar charge controller. 600 W 6.650 €